You may not think that common pharmaceuticals, like acetaminophen, and the gels used to clean up oil spills have a lot in common, but both owe their efficacy to the study of supramolecular chemistry. That is, chemistry "beyond the molecule." Associate Professor Louise Dawe is contributing to this important field through her research at Wilfrid Laurier University.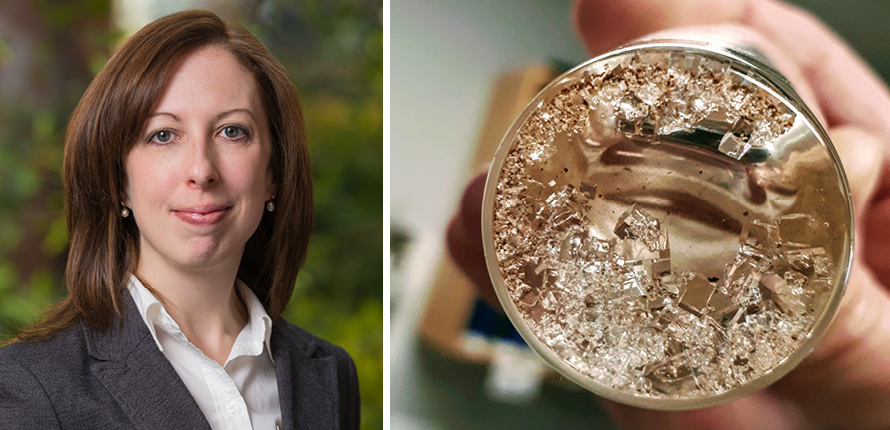 "We study the structure of materials at the molecular level because this helps us to understand their physical properties," says Dawe, who teaches Chemistry and Biochemistry at Laurier. "We want to understand how to build materials in their solid phase so that we can engage with those properties."
It's not a coincidence that acetaminophen, blood-pressure medications and many other medicines are in solid pill form. Even the lengths of their shelf-lives are determined by structure at the molecular level. 
"In most cases for practical applications, materials can't just be a random assembly of chemicals," says Dawe. "They have to have some order associated with them, and the ordered form that we study are crystals."
Though many people associate crystals with jewellery and spiritual healing, Dawe engages with them at the structural level.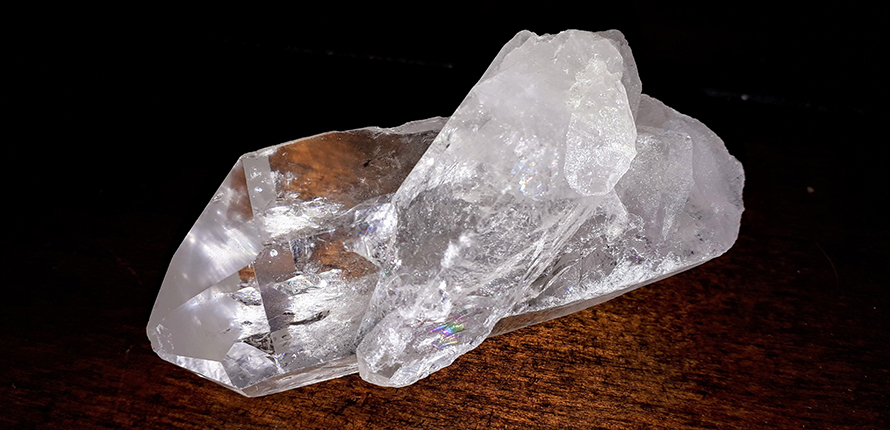 "Crystals are solid forms arising from the regular repetition of a very simple building block, such as an atom, molecule or ion, and that building block is repeated millions and millions of times to generate even the smallest of crystals that people can see," says Dawe.
Such foundational science can be difficult to comprehend, but in its simplest terms Dawe's research focuses on what she refers to as "beautiful molecules." Much like how humans perceive symmetry to be aesthetically pleasing, chemists find beauty in repeating patterns.
"Sometimes beautiful molecules happen by chance, which we would call serendipitous," says Dawe. "But sometimes we are able to design beautiful molecules, and that's what my research group is interested in. How can we use crystal engineering principles to design beautiful molecular architectures that have practical applications?"
One of the properties that Dawe's team is interested in is molecular magnetism. The team's research has potential for storing significantly more information in increasingly little space, and therefore being used as components in a quantum computer.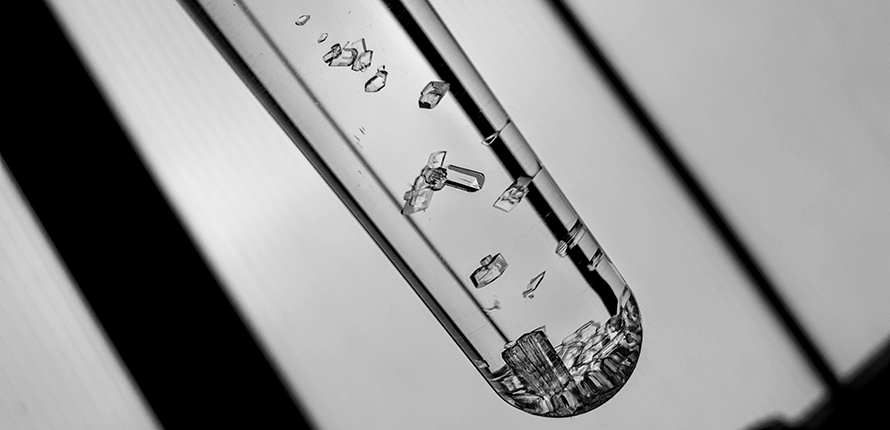 The team is also studying super-cooling properties. Unlike water, which has the same melting and freezing point, super-cooled organic molecules can have more than 100-degrees difference between liquid and solid states.
"This property can be applied to components in devices that need to be stable in the liquid phase down to very low temperatures, such as lubricants," says Dawe. "When lubricants fail, it's often because they are not functioning as an ideal liquid. If we have something that could possibly be stable as a liquid well below its melting point, then there are a lot of potential industrial applications for that."
Contributing to "new science" with applications in so many different areas keeps Dawe stimulated by her work, but nothing motivates her more than mentoring her students.
"One of the things I like about having an NSERC-funded training program is that I can provide opportunities for Laurier students to learn about fundamental chemistry," says Dawe, who receives research funding from the Natural Sciences and Engineering Research Council of Canada. "Students have so many ideas and can engage with new problems and then go on to transfer those skills into industry, government and academic positions. That gets me excited."