Our community events provide the opportunity for people to meet and develop relationships with Indigenous people through social events and by participating in workshops together.
Indigenous Education Week
Laurier holds an annual weeklong series of events that highlight the contributions of Indigenous knowledge to education on both our Waterloo and Brantford campuses. Indigenous Education Week is an opportunity for the Laurier community not only to learn about contemporary Indigenous issues such as language recovery, but also to experience Indigenous art, music and film.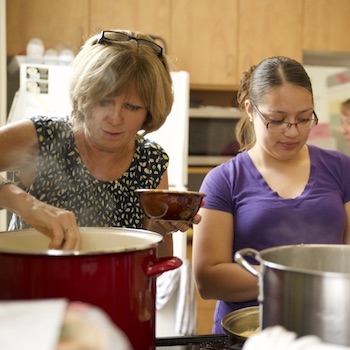 Soup and Fry Bread Lunches
The weekly Soup and Fry Bread lunches at Laurier's Indigenous Student Centres are an opportunity for Indigenous and non-Indigenous peoples to come together and build community.
Indigenous Camps and Youth Programs
Laurier recognizes how critical university outreach is to Indigenous youth to close the gap in postsecondary education for Indigenous people. As part of our outreach initiatives, Laurier hosts Indigenous camps to engage Indigenous youth in university life, helping them see themselves studying and succeeding in higher education.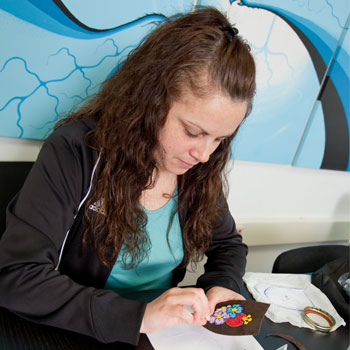 Workshops
In collaboration with community partners, the Office of Indigenous Initiatives and Services hosts events and workshops to celebrate Indigenous cultural values and to strengthen relationships built on community support.
Past events include:
community feast
drum making
virtual reality film experience
teepee raising
drum circle
Kanata Centre
Located within Martin Luther University College, the Kanata Centre organizes artistic projects that highlight our multicultural, multifaith world. The Kanata Centre conducts various events to understand, recognize and celebrate Indigenous communities and culture. Some of the events include:
Sing Fires of Justice
Mid-Day Pause
Art on the Wall
Inshallah
Robert Langen Art Gallery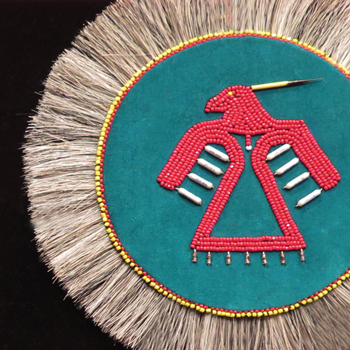 The Robert Langen Art Gallery (RLAG) is Laurier's visual arts centre. RLAG oversees art collections and organizes visual arts programming that inspires, challenges and expands learning beyond the classroom. RLAG has conducted several exhibitions by Indigenous artists that celebrate art, culture and themes of indigeneity.
Exhibits